pre-purchase property, building and house inspections melbourne
Whether you require a pre-purchase property inspection or a general building and house inspection, we have knowledge, expertise and experience to leave no brick unturned! Our family-owned business are fully registered and qualified builders and building inspectors so we know exactly where to look. We will identify every possible issue or defect and can give you guidance on how to rectify them in the most affordable and practical way possible.
Who Needs A Building Inspection?
All Home Buyers
Property Managers
Property Investors
Vendors
Commercial Property Owners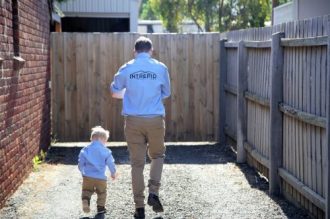 Our building inspection cost is based from $445 but could save you thousands! Imagine buying a property that is not structurally sound. It is not only a huge financial risk but also a huge safety risk.
Why Are Building Inspections Important?
We identify damage, major defects and safety hazards.
We identify minor defects and give general advice to our clients with our detailed reports.
We understand construction and our report simply tells a story about the home.
Having clarity about what you're about to purchase will give you piece of mind.
To make an informed decision you need to know exactly what you're getting, this is what we provide.
'Book Now' to secure an Inspection for our next available appointment.
Follow the 'Book Now' icon below
To speak to our team to confirm booking details for a building and pest inspection, call Intrepid Inspections on 1300 007 134