pre Purchase pest inspection melbourne
A timber pest inspection is an important part of purchasing a property throughout Melbourne and Victoria. Termites will eat away at properties causing unseen damage which can cost you thousands of dollars to fix. For this reason, you need trained and accredited termite inspectors, which is us! Our experienced team can identify these issues in accordance with Australian Standards (AS 4349.3).
Why Choose Intrepid Building Inspections?
Fully Registered & Accredited Pest Inspectors
We associate ourselves with the best training organisations such as Rapid Training and MPL Training who are experts in the pest control field. With this top quality training we are professional, licensed pest controllers which is overseen by the Department of health and human service.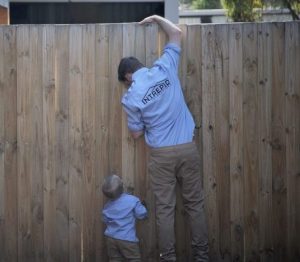 Using The Latest Technology
With a range of expert equipment to review and inspect termite activity we always carry our non-destructive Tramex moisture meter to help us better inspect areas conducive to termite infestation.
Comprehensive Pest Inspection Report
Our pest inspection reports include images for any issues found during the pest inspection as well as cost effective solutions on how to fix the termite damage. We are always available post inspection to help with any questions about the report and to help work through potential solutions. Our reports are also based on the requirements as per AS 4349.3.
Our pre purchase pest inspection reports are completed on the same day as the termite inspection where possible. We know time can be a very important part in a property negotiation so we can work to your pest inspection needs.
Who Needs A Pre Purchase Pest Inspection?
All home buyers should attain a pest inspection before buying a house. Potential buyers should get a pre purchase termite inspection before placing an offer on a property. Property managers, investors, vendors and commercial property owners would also benefit from a pest inspection report.
Why Organise A Pre Purchase Termite Inspection?
Identify major safety hazards
Locate subterranean termite damage
Identify evidence of borer damage
Discover damage caused by wood decay (rot) and fungi
Have confidence & peace of mind when purchasing your new home
Mitigate any unexpected costs associated with timber pest treatment
Use the report as negotiating tool if required
General advice
Common Things We Look For In A Timber Pest Inspection
Termites, borers and wood decay can cause tremendous damage to any property. We will conduct a visual inspection of the interior, including your roof and sub-floor, as well as the exterior of the property to identify every possible defect and sign to give you guidance on how to rectify them in the most affordable and practical way possible.
With a range of equipment to review and inspect termite damage we carry our non-destructive Tramex moisture meter which helps us better inspect areas conducive to termite infestation. We also have over a decades experience locating termite damage.
Book a TIMBER PEST inspection
'Book Now' to secure an Inspection for our next available appointment.
To speak to our team to confirm booking details or if you have any final questions about our timber pest inspections, call Intrepid Inspections on 1300 007 134
What Your Pest Inspection Report Will Cover
Your termite inspection report will cover activity of subterranean termites, evidence of subterranean termite damage, evidence of borers, damage caused by wood decay (rot) any major safety hazards associated with these items. Our detailed pest inspection report will be accompanied with images where required to help you see the damage first hand.
Our Pre Purchase Timber Pest Inspection Process
Call us directly, make an enquiry or Simply follow the 'Book Now' icons. 
Once we have the details required, we will contact the appropriate person to organise a date/time to get to the property. 
One of our accredited pest inspectors will be in touch with you to understand any specific requirements for the property. 
We will then undertake the inspection and follow up with a call to discuss any termite damage that we find. 
Your timber pest inspection report will be emailed within 24 hours. 
We will be available for any Post inspection questions you may and help you find cost effective solutions to any termite damage.
Timber Pest Inspection
Signs of termites and timber borers

Evidence of wood decay, rot or fungi
Building + Pest
Inspection
Full Comprehensive Colour PDF Report

Visual inspection of building major defects and safety hazards

Offer recommended repairs and general advice

Complete Timber Pest Inspection
Building Inspection
Visual Inspection for building major defects and safety hazards

Offer recommended repairs and general advice
What is a pest inspection?
A quality pest inspection includes a thorough visual examination inside and outside your residential home or commercial property. A professional and experienced pest inspector will look for evidence of termites, borers, wood decay, fungi and mould.
Can I be present at the inspection?
You absolutely can! You are more than welcome to be present at the termite inspection however it is not required if you are time poor or simply don't want too.
Are your inspectors licensed?
You bet! All our team are accredited and experienced termite inspectors as well as registered and qualified builders so we know we will find all defects possible as well as provide practical and affordable solutions.
What areas of Melbourne do you service?
Our pre purchase timber pest inspections service all of Melbourne and Victoria.
How long does a pest inspection take to conduct?
An average termite inspection will take 1 hour to 1.5 hours all dependent on the size of the property and access available.
How long will it take to receive my report?
Do you inspect all types of properties?
Yes! We inspect residential or commercial properties of any age. From 100-year-old houses to brand new apartments and apartment buildings, always providing the best value for money.
What equipment is used during your pest inspection?
Levels, ladders, moisture meters, sounding equipment and general protection equipment. Our experience in identifying termite damage helps know exactly where to look.
What payment methods do you offer?
Payment is made online before the inspection takes place. We accept all card types but do not accept cash.
How much does a building and pest inspection cost?
This can vary but we average $395 for a pre purchase timber pest inspection on a standard home on a concrete slab. This price will vary based on location, size of home and subfloor type.
When do you get a pre purchase timber pest inspection?
We recommend having a timber pest inspection report undertaken prior to signing a contract of sale to help make the most informed decision possible. We understand time can be a very important part of any negotiation and are therefore happy to work to a timeline that suits you.
Do you undertake timber pest inspections in my area?
We service all over Melbourne and Victoria, if we are required to travels excessive distances there is an allowance for travel added to the cost.
Book a TIMBER PEST inspection
'Book Now' to secure an Inspection for our next available appointment.
To speak to our team to confirm booking details or if you have any final questions about our timber pest inspections, call Intrepid Inspections on 1300 007 134